Taxmen told 'no government work if you help tax avoiders'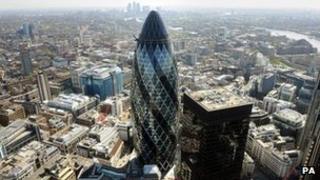 Accountancy firms that help multinational businesses to avoid tax should be banned from working for the government, a senior MP has said.
Margaret Hodge, chair of the Public Accounts Committee (PAC), told the BBC that ministers should use the "power of the public purse" to encourage businesses and advisers to pay taxes.
The PAC has been investigating Starbucks and others that use special arrangements to cut their tax bills.
Its report was released on Monday.
Mrs Hodge said there was a particular onus on the "big four" accountancy firms - PwC, Ernst & Young, KPMG and Deloitte - to act responsibly.
She said if they did not they should face penalties.
She told BBC Radio 4's Today programme: "The certainty that we want, particularly from the big four accountancy firms who have a duty to lead by example, is that, in the advice they give to their clients, they are not advising how to engage in aggressive tax avoidance schemes."
She said they should pay a fair tax on the profits earned from their economic activities in the UK, adding that one way to prompt this would be to disallow firms who helped companies to avoid paying UK taxes.
'Culture change'
Limiting or cutting tax bills by using complex accounting methods - tax avoidance - is legal in the UK, but not tax evasion.
Mrs Hodge said: "If we are to promote a culture change in the UK, we have got to take action now. I think using the power of the public purse to purchase contracts is an important power that we have.
"The big four are getting more and more government business as this government chooses to outsource a lot of back-office activities."
The head of tax policy at one of the big four accountancy firms, Mary Monfries, told the BBC that her firm operated well within the law: "We help companies when they are looking at tax as a cost, but we have some clear principles about the way we work.
"Any tax advice that we give has to be based [on] and supported by the law."
Starbucks said earlier this week it was planning to change the way it operated, so that it would end up paying corporation tax in the UK.
Other leading multinationals that were questioned by the PAC include Amazon and Google.