HSBC sells stake in Chinese Insurer Ping An for $9.4bn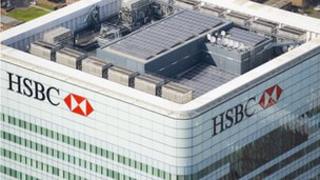 HSBC, Europe's largest bank, says it will sell its 15.6% stake in China's Ping An Insurance for about $9.4bn (£5.8bn).
The buyer is Thailand's Charoen Pokphand Group (CP), linked to the country's richest man Dhanin Chearavanont.
Ping An is one of the world's largest insurers with 74 million clients and half a million agents.
The sale is part of HSBC's plan to improve profitability.
CP Group is better known for its agri-business than for insurance.
Its products include feed for chickens and pigs, ready meals, motorcycle manufacturing and property.
It was the first multinational to invest in agri-business in China 1979 and helped to modernise farming in the country.
It also runs the Lotus chain of supermarkets in Shanghai.