Plaza Hotel in New York sold to Indian billionaire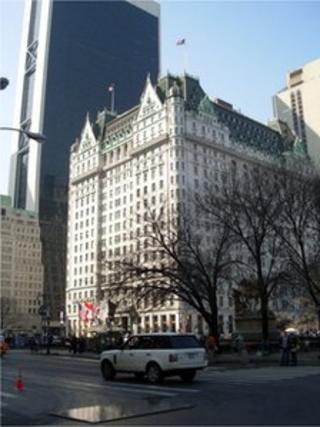 Indian billionaire Subrata Roy has bought the luxury Plaza Hotel at the corner of Central Park in Manhattan.
Mr Roy's Sahara group, known for its sponsorship of Indian cricket and motor sports, paid the US-Israeli retailer El Ad $575m (£360m) for its 75% stake.
The remaining 25% of the hotel is being retained by its current owner, Prince Alwaleed bin Talal of Saudi Arabia, via his Kingdom Holding group.
Mr Roy has also reportedly bought a second luxury hotel in New York.
In a separate deal, Sahara bought the Hotel Dream New York on Monday from American hotelier Vikram Chatwal for $220m, according to the Economic Times of India.
The Dream is located in the theatre district of midtown Manhattan, one street away from Broadway.
Foreign purchase
The 230-room Plaza is famed as the home of Eloise, the fictional 1950s tearaway.
Its real-life guests have included the Beatles, Eleanor Roosevelt, Mark Twain and Groucho Marx.
"This was a great opportunity for the buyer to expand into a key US market with the purchase of an irreplaceable asset," said Greg Rice, president of Solid Rock, the real estate brokers who helped put the sale together, adding that the location was "arguably one of the world's most valuable pieces of real estate".
Mr Rice conceded that the New York luxury hotel sector had been one of the hardest hit by the economic downturn.
Sahara group is a major conglomerate in India, active in finance, media, entertainment, housing and healthcare among other industries.
The group made no statement as to its motivation for the foreign purchase.
It was recently ordered by the Indian Supreme Court to repay $4.5bn it had collected from 30 million ordinary savers, because it broke regulations.
Sahara has been given a deadline of the end of this month to make the payment, failing which its accounts may be frozen in India.