Halfords first-half profits slump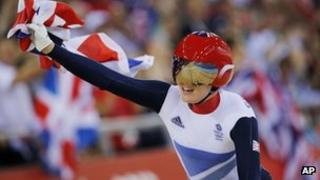 Car parts and bicycle retailer Halfords has posted a big drop in first-half profits, as strong summer cycling sales failed to offset a poor start to the year, which was hit by bad weather.
The company said it took advantage of the "summer of sport", with like-for-like cycling sales up 1.9% in the half and 14.7% in the second quarter.
But profit before tax and after exceptional items fell 22.5% to £42.4m.
That was in line with company guidance issued last month.
Revenues in the six months to 28 September came in at £455.6m, a 0.4% rise on the same period a year earlier.
'Disappointing start'
The company said its retail performance had seen two contrasting quarters.
In the first quarter, like-for-like sales - those in stores open more than a year - fell 5.6%. But in the second quarter they rose 5.6%.
"After a disappointing start, it was a particularly strong summer for cycling sales," Halfords said.
"The enthusiasm surrounding British successes in the Tour de France and at the Olympics and Paralympics helped fuel a stronger demand for cycles, cycle products and cycle accessories and we capitalised on this.
"Sales of premium cycles, particularly our exclusive Boardman and Pendleton ranges, were a feature."
Halfords recently appointed Matt Davies, the former head of Pets At Home, as its new chief executive.