Record US insider trading case filed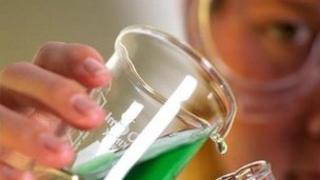 A former hedge fund manager has been charged with what prosecutors say could be the most lucrative insider trading case in US history.
Mathew Martoma was accused of making $276m (£174m) for his firm, using information about drug trials that had not yet been published.
The doctor who gave him the information is co-operating with authorities.
Mr Martoma's lawyer said his client was confident that he would be cleared of the charges.
The money was allegedly made on trading in two companies, Elan and Wyeth, which were conducting trials of Alzheimer's drugs.
The complaint was filed in the federal court in Manhattan.
Mr Martoma, who worked for CR Intrinsic Investors, was arrested on Tuesday morning in Boca Raton, Florida, according to the FBI.
"As Martoma allegedly got sneak peeks at drug data, he first recommended that the hedge fund build up a massive position in Elan and Wyeth stock, and then caused the fund to shed those shares after getting a secret look at the unexpectedly bad results of a clinical drug trial," Manhattan US Attorney Preet Bharara said in a statement.
"As a result of the blatant corruption of both the drug research and securities markets alleged, the hedge fund made profits and avoided losses of a staggering $276m, and Martoma himself walked away with a $9m bonus for his efforts."
But Mr Martoma's lawyer, Charles Stillman, said his client was "an exceptional portfolio manager who succeeded through hard work and the dogged pursuit of information in the public domain".
"What happened today is only the beginning of a process that we are confident will lead to Mr Martoma's full exoneration," he said.
The Securities and Exchange Commission (SEC) also filed a civil case against CR Intrinsic Investors, Mathew Martoma and Dr Sidney Gilman.
The civil complaint said that the money was made in July 2008 ahead of a negative public announcement about the clinical trial results of an Alzheimer drug being jointly developed by Elan and Wyeth.