Plymouth Hovis depot closure hits 50 jobs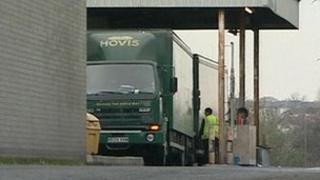 About 50 jobs will be lost with the closure of a distribution depot for baker Hovis in Plymouth.
It comes as part of cuts by Hovis maker Premier Foods, which is closing bakeries and simplifying its national bread distribution network.
The depot is all that remains of a bakery that once employed about 300 people in the city.
In its heyday, under the Mothers' Pride brand, the Burrington Way site, which opened in 1968, ran 24 hours a day.
The job losses stem from Premier's move to restructure its logistics operations in the UK.
Chief executive Michael Clarke also said the cuts were critical for securing the bread division's future.
Premier's other major brands include Bisto, Mr Kipling and Sharwood's.