'Shadow banking' targeted by regulators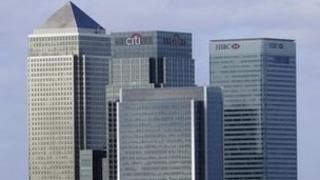 The Financial Stability Board (FSB) is pushing for tighter rules on companies that operate like banks but fall outside current oversight.
It believes these "shadow banks" could pose a similar risk to the system as mainstream banks.
The organisations work like banks, for example by using short-term assets to provide long-term lending.
The FSB is a Basel-based group that was formed to co-ordinate the work of international regulatory authorities.
Its report follows a request from the G20 group of countries last year, who were worried that banks may turn increasingly to shadow banking to avoid a raft of tighter rules being introduced for mainstream banks.
Non-bank financial intermediation has grown from an estimated $26 trillion (£16tn) in 2002 to $62tn in 2007.
The financial crisis slowed that pace of growth, and its worth was put at $67tn at the end of 2011.
Lord Turner, the UK regulator who helped lead the project, said the shadow banking sector could potentially threaten the global economy with its own credit crunch-style crisis.
He told the Financial Times newspaper: "We need to be constructing a regulatory and supervisory structure that guards against shadow banking creating its crisis in 2015 or 2020."
The FSB wants to bring in rules for this sector that are close to those being introduced for mainstream banks, such as a minimum level of high-quality assets that must be held as a safety buffer.