Executive pay battles to get stronger, says report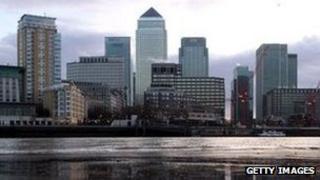 The 2012 "shareholder spring" over executive pay was an illusion, with the real battles likely to come over the next two years, according to a report.
KPMG said that some high profile pay revolts probably led to an impression in media that 2012 marked a new era.
In fact, there were 10 "serious" revolts over FTSE 100 remuneration packages in 2012, down from 34 in 2011.
The report's author predicted a bigger backlash as many long-term incentive plans come up for renewal in 2013-14.
Binding votes
David Ellis, head of reward at KPMG, said he had considered a shareholder revolt to be significant when more than 20% of shareholders abstained or voted against a pay resolution at annual general meetings.
Although companies in the FTSE 250 index saw a higher number of shareholder revolts, at 29, this was just five more than in 2011.
Mr Ellis, said a probable reason why 2012 became known as the shareholder spring was because of several high profile revolts that gained a lot of media attention.
Serious discontent over pay at Aviva, Trinity Mirror, and Barclays thrust the issue centre stage. At Aviva, chief executive Andrew Moss left the insurer a week after shareholders voted against his pay package.
Trinity's chief executive Sly Bailey announced she was standing down amid controversy over her pay. Later, almost 50% of Trinity shareholders voted against the board's pay plans.
There was also the publicity surrounding Business Secretary Vince Cable's plans to force companies to have binding votes on executive pay every three years.
Firms will also have to publish a simple figure every year showing how much executives have been paid. And they will have to publish exit payments - saying how much directors will be paid if they are sacked or resign.
'Disapproval'
Despite 2012's headline-grabbing stories, Mr Ellis said: "The actual story of the shareholder spring is not one of a mass demonstration of shareholder discontent.
"Instead, it is best described as the public demonstration of shareholder disapproval towards a limited number of companies relating to specific circumstances and issues.
"A number of these were not solely pay related, but instead were driven by a combination of dissatisfaction around corporate performance and the leadership of the business."
Mr Ellis predicted a stronger backlash to executive pay proposals as a growing number of long-term incentive schemes come up for renewal.
"It is our view that the flexing of shareholder muscle in 2012 may well be a rehearsal for what is to come. For example, the last few years has seen only a relatively small number of new long-term incentive plans being proposed to shareholders.
"A number of companies have clearly being waiting to understand better the economic and regulatory landscape before formulating new plans and consulting with shareholders."
Mr Ellis continued: "Typically an LTIP has a shelf-life of between five and 10 years. So next year and in 2014 we expect the number of plans proposed to increase significantly and for shareholders to view such requests for approval very carefully."
Once Mr Cable's changes come into force it will create greater shareholder focus on pay, Mr Ellis said. "There are some quite explicit changes; massively important."