Dell's profits slump by 47% on weak sales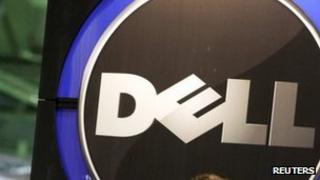 Computer-maker Dell has seen its quarterly profit fall by 47% after it was hit by falling sales to both consumers and large companies.
The US group made a net profit of $475m (£300m) in July to September, compared with $893m a year earlier.
Dell's consumer revenues fell 23% to $2.5bn, while those from sales to big corporations declined by 8% to $4.2bn.
The company, the world's third-largest maker of personal computers, saw overall revenues dip 11%.
Despite the poor results, Dell said it was more confident about the October to December period, which includes Christmas sales.
It expects group-wide revenues to rise by as much as 5% in the last three months of the year, despite the continuing "challenging" global economic environment.
It is also struggling to compete with Asian rivals such as Lenovo and is focusing on selling products and services to businesses rather than individuals.
But the state of the economy means that many customers are delaying making big purchases.
"It's not clear what's going to cause them to increase their spending in the short term, given the uncertainty in the economy," said Dell's chief financial officer Brian Gladden.
But he added that the launch of Windows 8 was improving demand in the consumer market.