Farepak auditors face disciplinary action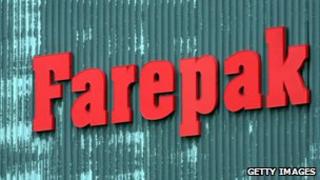 The auditors of failed Christmas savings firm Farepak face disciplinary action following an investigation.
The Financial Reporting Council (FRC) alleged that Ernst and Young and its auditor Alan Flitcroft fell short of the standards expected.
In particular, one allegation was that they failed to consider Farepak's ability to continue as a going concern. It collapsed in October 2006.
Ernst and Young said it took the matter "extremely seriously".
Mr Flitcroft was the audit partner, and therefore had responsibility for signing off the audit.
Alleged failings
Swindon-based Farepak collapsed, leaving 114,000 people with total losses of £37m. There was no money available to creditors.
However, following a series of legal battles, a final settlement meant customers and agents - often women on low-incomes - received a payment of about 32p in the pound from a compensation fund earlier this year.
When added to the 17.5p in the pound given by the Farepak Response Fund charity, set up by the government in 2006, customers received a total of approximately half of what they were owed, according to liquidators BDO.
In parallel, the FRC conducted an investigation into Ernst and Young and Mr Flitcroft, and whether they carried out their work with due skill, care and diligence.
Following this, the FRC has alleged that, for the audit of Farepak accounts for the year ending 28 April, 2005, the auditors:
failed to consider events between the date the financial statements were prepared and when they were issued in February 2006
failed to properly obtain sufficient evidence on which to base their opinion
failed to properly consider Farepak's ability to continue as a going concern, disclosures in the financial statements, and management representations
An independent disciplinary tribunal will now be appointed to hear the FRC's formal complaint. This hearing is not expected until next year.
If it finds against the auditors, the tribunal has a range of possible sanctions including fining the firm and suspending individuals.
A spokesman for Ernst and Young said: "We obviously take these matters extremely seriously, but it would be inappropriate for us to comment further before the tribunal."
The FRC is the independent, investigative and disciplinary body for accountants and actuaries in the UK.