British Gas-owner Centrica defends imminent price rise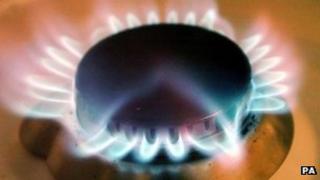 British Gas-owner Centrica has defended plans to raise average prices by 6% from Friday, saying they were due to costs out of its control.
Centrica, with 15.8 million customers, said required investments and measures to meet carbon reduction targets have added about £50 to the average bill.
The company, which issued a trading update, said wholesale gas prices were now 13% higher this winter than last.
Centrica is due to report its full-year profit figures in February.
Centrica said that average UK residential gas consumption for the first 10 months of 2012 was 9% higher than for the same period of 2011, while average electricity consumption was 1% lower.
"This reflects colder than normal weather in the year to date following an unusually warm 2011, but also underlying reductions in demand due to energy efficiency measures undertaken by customers," Centrica said.
On Wednesday, SSE, one of the UK's biggest energy suppliers, reported a 38% rise in half-year profits.
The company made £397.5m in the six months to the end of September, compared with £287.4m in the same period last year.