Q&A: Gas market-fixing probe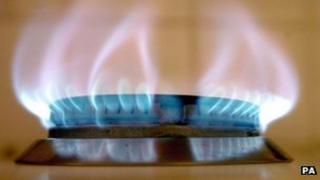 The news that regulators have launched investigations into allegations that wholesale gas prices have been manipulated has put the industry under the spotlight.
Here we take a closer look at how wholesale gas prices are calculated, and how and why the market may have been fixed by some traders.
How does the wholesale gas market operate?
The UK wholesale gas market concerns the sale, purchase and resale of natural gas from its original source - energy producers operating gas rigs in the North Sea, gas coming into the UK from Norway or mainland Europe via pipeline, and gas that comes into the country by ship in the form of LNG, liquefied natural gas.
More than 50 energy firms are licensed to trade the gas, not just the original producers or the big six gas providers.
Sales are arranged privately between each and every buyer and seller, rather than via an electronic trading system.
As a result, there is no instant way of finding out the average price on any given day. The average price is instead worked out by price reporting agencies, PRAs, which phone round a number of traders near the end of each trading day.
Why is the average daily price so important?
The average price, and its movement over weeks and months, is used by the big energy suppliers - the companies that supply gas to homes and businesses - to set their long-term contracts to buy their wholesale gas.
The suppliers then add their costs and profit margin on top to reach the retail price for their gas.
The retail price is what they charge homes and businesses. So any rise or fall in the wholesale price will ultimately have an impact on household gas bills.
What is alleged?
It is alleged that on one day in November, some traders in wholesale gas were deliberately selling it for less than the market price - for less than they could have asked for.
And so they deliberately chose to make less money than they could have. They then reported this price to a member of staff at price reporting agency ICIS Heren, as they would do every trading day.
The man in question, Seth Freedman, told his boss that it was suspicious, and they subsequently brought it to the attention of energy industry regulator Ofgem and financial services regulator, the Financial Services Authority (FSA). These bodies are now investigating.
But why would some traders have wanted to sell wholesale gas at a lower price?
This is where things admittedly get a bit more complicated.
In addition to the buying and selling of wholesale gas, traders can buy and sell gas price-related financial products called derivatives. For ease of understanding, consider these to be shares, whose financial value can go up and down.
It is alleged that the traders now being investigated by Ofgem and the FSA deliberately tried to lower the average price of wholesale gas so that it would, in a knock-on effect, lower the price of their gas derivatives, and that they could profit from this movement.