CBI boss John Cridland calls for PPI payouts deadline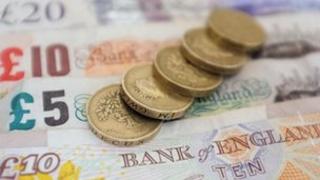 A business leader has called for a line to be drawn under the response to the mis-selling of payment protection insurance (PPI).
John Cridland, the director general of the CBI, said that a deadline should be set for the end of legal claims for compensation.
PPI was widely mis-sold to applicants for loans, credit cards or mortgages.
Generally, these customers have six years from the moment they were mis-sold the insurance to make a claim.
Or customers can still make a claim during the three years after they became aware that they might have a case, even if the sale was more than six years ago.
However, writing in The Times newspaper, Mr Cridland said that the level of publicity about PPI mis-selling meant that everyone who might have been mis-sold PPI would now be aware they could make a claim.
"I firmly believe we now need to draw a line under PPI," he wrote.
"Such a move could be reinforced by the Financial Services Authority declaring that the point at which consumer awareness of PPI mis-selling is widely known has now legally been reached."
Millions of claims
PPI was designed to cover loan repayments if the policyholder became ill, had an accident or lost their job.
However, the policies were mis-sold on a huge scale to those who did not want or need it, or would have been unable to make a claim.
Financial institutions have set aside close to £13bn to cover the cost of PPI mis-selling. Estimates have suggested the bill could reach £15bn.
More than 2.5 million people have already received payouts, at an average of £2,750 each. The banks have started the process of writing to people who they think may have been mis-sold PPI, inviting them to make a claim.
The level of claims has risen as the result of claims management companies, which have used television advertisements and text messages to drum up business.
This has led to some accusations of bogus or pointless claims, although these businesses - which take a cut of any payout - say that they are simply providing a service for those who were previously unaware or nervous about making claims.
"PPI mis-selling is seen as a huge scandal that should never have happened and it is right that consumers are able to get swift and proper redress," Mr Cridland wrote.
"But banks are sending out tens of thousands of compensation payments and cheques and there is a real sense that the ball is now firmly in the court of ambulance-chasing claims management companies."
Meanwhile, the British Bankers Association, which represents the major UK banks, said: "We are working with our members on a number of aspects of PPI complaints.
"The ongoing work focuses on three issues as a priority: addressing backlogs, making sure that customers can be confident that the offers they receive are right, and highlighting that there is no need for them to engage a claims management company."
Peter Vicary-Smith, chief executive of consumer group Which?, said: "Time-limits already apply to PPI complaints. Rather than trying to stop people claiming back what is rightly theirs, the banks should be doing everything possible to make it easier for consumers to claim back their money, without any hassle."