Asia drives BMW to record third quarter profit rise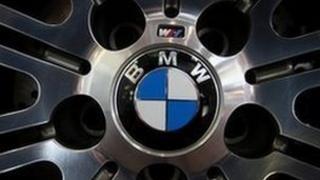 Booming sales in Asia have helped German car firm BMW shrug off the gloom in Europe to report a record third quarter pre-tax profit.
The world's largest luxury carmaker saw sales in China and Japan rise by 33% and 21.5% respectively in the nine months to the end of September.
This drove a 17.6% rise in pre-tax profit to 2bn euros (£1.6bn; $2.5bn) for the period between July and September.
In Europe, sales rose 2.6%.
"We expect further sales volume growth for the fourth quarter, even though it is clear that we—and indeed the sector as a whole—are likely to be confronted with adverse business conditions," said BMW chief executive Norbert Reithofer.
Overall BMW sales, including its Rolls Royce and Mini brands, were up 9% to 434,963 for the three months to the end of September.
BMW said it remained confident of meeting its full-year targets and anticipates new pre-tax profit and sales records.
"Like the rest of the sector, we are now beginning to feel some headwind," cautioned Mr Reithofer.
Mr Reithofer said BMW's forecasts were based on the assumption that worldwide economic conditions did not deteriorate sharply.