Parcel delivery firm DPD to create 1,500 new UK jobs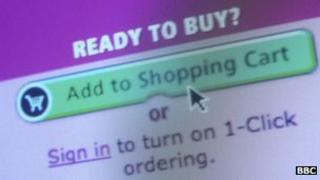 European parcel delivery company DPD is to create up to 1,500 new full-time UK jobs as it expands to cope with an explosion in online orders.
The firm plans to invest £100m in building a new parcel sorting hub in the Midlands, as well as £20m on refurbishing two existing hubs.
DPD, which was founded in the UK before being bought by France's La Poste in 2000, says it has seen a sharp rise in online business orders.
The firm plans to invest £175m overall.
A DPD spokesperson said the company was considering five sites around Leicester and Rugby for the new sorting hub and hope to have it built within the next two years.
DPD attributes its strong growth to the rise in popularity of online ordering. It says that since it launched its Predict service in March 2010, which provides customers with a one-hour delivery time slot for their parcel, it has won over £70m in new business.
The company also plans to invest £20m to upgrade its existing depot network and create 10 new depots over the next 15 months.
"This investment will allow us to expand our network capacity further to meet the demands from our customers and maintain our very high service standards," said DPD chief executive Dwain McDonald.