A key week for the world economy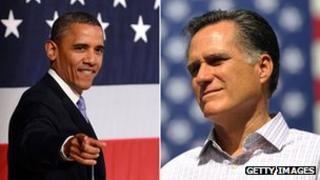 In the City they've dubbed it "the most important week of the rest of 2012". You can see why. If you were feeling dramatic, you could say that more than half of global GDP will be "in play", one way or another.
America will - we hope - decide on who will be its president for the next four years; the Chinese will start the formal handover to its new leaders, and the central banks of the eurozone and the UK will decide whether they need to do more to support their fragile economies.
Put it another way: the next few days will help determine the long-term economic direction of countries accounting for just over a quarter of global output. Those central bank meetings will also set short-term economic policy for countries that are responsible for another third.
Oh yes, and the Greek parliament will also be voting (probably on Wednesday) on further budget cuts that will determine whether it can get the next 31bn-euro tranche of its European-IMF rescue package. With widespread defections, it looks like the government will pass these measures only with the tiniest of majorities, if at all.
So, no pressure then.
The only event that the markets and everyone else have been completely ignoring is the meeting to which we would usually be paying most attention: the gathering of G20 finance ministers and central bank governors in Mexico which concludes later today.
There's a good reason for that lack of interest: the most important G20 finance minister, Tim Geithner, won't be there. Nor will the eurozone policy maker with most room to actually make policy - Mario Draghi.
They won't be writing bland communiques on the future of the global economy this week: instead they and everyone else will be watching a good chunk of that future forming, right before our eyes.