Car insurance auto renewal, friend or foe?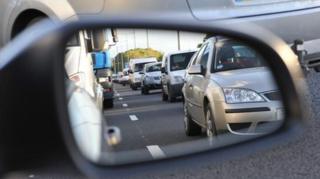 Many firms now automatically renew customers' car insurance each year, but some customers are finding it difficult to cancel and some are even facing fees when they succeed.
The Financial Ombudsman Service says it has seen up to almost 400 complaints over a six-month period this year involving "auto renewal", as it is known.
Most people taking out car insurance just think they are securing cover for the coming 12 months, but many do not realise in many cases that they are signing up for continuous cover unless they cancel their policy.
Nigel from South Gloucestershire took out insurance with the AA and his insurance renewal came up about 11 months later.
He went online to try to find a cheaper quote and found one. He wrote to AA Insurance to say he did not want to renew his policy but when he checked his bank account, he found the AA had taken a payment for next year's policy, as he told Radio 4's Money Box programme: "I noticed that £293 had been taken out without my knowledge. When I rang up my bank they said it was AA Insurance which had taken this money out."
Nigel phoned AA Insurance to say he had not wanted to renew his insurance, and that he had written to say as much. But the AA told him it had not received the letter and so his insurance had continued.
It said he would have to pay a £43 cancellation charge if he no longer wished to be covered. Nigel complained and the charge was dropped.
But the BBC has learned other motorists have also had their insurance renewed against their wishes with different insurers. Carl from Flintshire had his car insured with Swinton through a price comparison site. He expected to make 10 monthly payments.
Renewal deposit
Carl received his renewal notice within eight weeks of his insurance expiring, and after the 10th payment had gone out of his account. So he rang his local branch to say he would not be renewing as he wanted to shop around for a cheaper quote: "When I looked at the bank statement on the 11th month they'd taken a payment out again. I rang them and they said they always do this because it makes sure customers have continuous cover, should they decide to stay with them. But I said: 'I'd told you I wasn't going to stay with you.'"
Both insurers have defended their auto renewal procedures and the way they dealt with the two cases.
AA Insurance said it mentioned auto renewal both when the policy was taken out and before it was due to lapse: "When we sell new business on a continuous renewal basis, we always tell the customer that is how the policy will be renewed. If the customer says 'No thanks' then we will not put the renewal on a continuous basis.
"When the policy is due for renewal, the renewal letter we issue does confirm the continuous payment method and it tells the customer that if they are happy to renew at the price quoted they don't have to do anything. But it also very clearly says that if they do not want to renew they need to call us to tell us."
Cancellation procedures
The AA said it did not receive Nigel's letter of cancellation, and that if a customer contacted them at any time to say they did not want auto renewal, it would act on this instruction.
Swinton said its procedure of taking a month's deposit in advance might have started before Carl notified the company that he no longer wanted to renew, and it refunded his payment straightaway.
In a statement, the firm told Money Box: "Swinton's automatic renewals ensure that customers are automatically insured when their policies run out, to comply with Continuous Insurance Enforcement (CIE) legislation.
"Our policy includes a pre-renewal deposit which is taken in the eight-week period before the customer's renewal date. Of course, if the policy is not renewed, this payment will be refunded 'no quibble'. When a policy is taken out, the customer is fully informed of this pre-renewal deposit and this information is also included within our terms and conditions received by the customer."
But when Money Box asked what "fully informed" meant, Swinton said that meant it was in the terms and conditions. When Money Box looked for the reference, it was found more than halfway down a 4,500-word document.
Carl is not convinced that the principle of auto renewal is correct, let alone the practice.
He thinks it should be up to the customer to take the initiative: "It's taking away people's own discipline. You know when your insurance is due. It's up to you."
Malcolm Tarling from the Association of British Insurers disagrees and says auto renewal is a valuable service: "Insurance companies are finding increasing numbers of customers with busy lifestyles who inadvertently find they haven't renewed their policy.
"Insurance companies do not offer the auto-renewal option as way of keeping customers by stealth. What they are trying to do is make sure people are covered."
Money Box is broadcast on Saturdays at 12:00 GMT on BBC Radio 4 and repeated on Sundays at 21:00 BST.
You can listen again via the BBC iPlayer or by downloading Money Box podcast.