Daily Mail and Trinity Mirror discuss local paper deal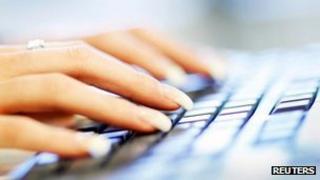 Trinity Mirror has said it is discussing plans for the creation of a new local newspaper group with the owner of the Daily Mail.
On Sunday, Daily Mail and General Trust said it was in talks over the future of its Northcliffe Media local media arm.
Trinity Mirror then announced it was working on forming a new company comprising the assets of Northcliffe and of Iliffe News and Media.
Reports suggest the new company will be called Local World.
It is also expected to be headed by former Trinity Mirror chief executive David Montgomery.
'Shared vision'
Iliffe News and Media - whose titles include the Cambridge News and Hertfordshire Mercury - is owned by media and property group Yattendon.
In a statement, Yattendon said it could "confirm that Yattendon Group has held preliminary discussions with David Montgomery about becoming founder shareholders in a new local media company".
"We have a shared vision about the long term opportunities for local media but at this stage there is no certainty whether these discussions will lead to a satisfactory conclusion."
Trinity Mirror said it was in talks over taking a minority stake in the new firm, but added that "no offer has been made".
Northcliffe Media's titles include the Leicester Mercury, Bristol Post and Derby Telegraph.
In a statement, Daily Mail and General Trust said that it was "currently in talks regarding the future of Northcliffe Media".
"No deal or transaction has been agreed, but if these talks move to the point where agreement is reached, an announcement will be made to the market."
The UK's regional press has suffered in recent years, with the internet eating into its advertising revenues.
"There's been a requirement for greater consolidation and this [deal] appears to be the beginning of that process," Roy Greenslade, professor of journalism at City University, told BBC Radio 4's Today programme.
"As these companies grow larger you've got greater economies of scale... but essentially the problem remains of attracting advertising to print as the advance of the internet goes on."
"I think [the deal] could lead to some newspapers surviving, but on the other hand some will close, it's inevitable."