Penguin and Random House owners in merger talks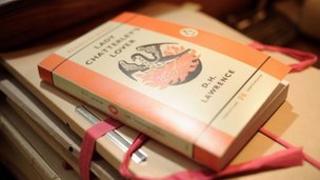 Publisher Pearson has said it is holding talks with German media group Bertelsmann about combining their Penguin and Random House businesses.
Pearson, which owns Penguin and the Financial Times, said there was no guarantee a deal would be reached.
Earlier, an article in the FT said Bertelsmann would hold more than a 50% stake in any merger.
Traditional publishers have been hit by the success of e-books and are looking for ways to adapt.
"Pearson confirms that it is discussing with Bertelsmann a possible combination of Penguin and Random House," a company statement said.
"The two companies have not reached agreement and there is no certainty that the discussions will lead to a transaction. A further announcement will be made if and when appropriate."
Pearson chief executive Marjorie Scardino is stepping down at the end of this year and will be replaced by John Fallon, currently head of Pearson's International Education division.
Analysts have suggested he will continue to focus the business on education.