France Telecom lowers dividend, sending shares lower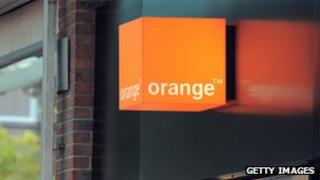 Shares in France Telecom have dropped 2% after it slashed its dividend for this year and 2013.
The French firm - which owns the Orange brand - said that it would pay 80 euro cents per share, down from 1.4 euros last year and far less than was promised earlier in the year.
The reduced dividend came after it predicted a 1bn-euro ($1.3bn, £801m) drop in operating cash flow next year.
Rival mobile firm Iliad has touched off a price war in France.
As a result, chief financial officer Gervais Pellissier said the French market, which accounts for about half of group revenue, would remain in painful transition through next year.
"By then, 85% of our customers will be on contracts at the new lower price points," he said on a conference call. "But we are confident that we can manage the period of change to get back to growth in 2014."
The Orange owner's shares have fallen more than 20% already this year.
Still, France Telecom managed to add 317,000 net new mobile customers during the third quarter.