RBS Libor documents sealed by Singapore High Court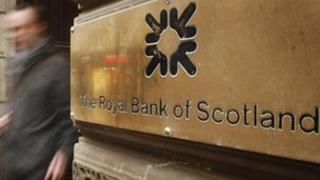 Singapore's High Court has sealed documents in a lawsuit that is centred around Royal Bank of Scotland (RBS), a trader and allegations of rate fixing.
RBS had fired its former trader Tan Chi Min over allegations of improperly influencing the setting of the London Interbank Offered Rate (Libor).
In his lawsuit, Mr Tan has alleged that he was being made a scapegoat.
RBS is one of many banks being investigated for possible rigging of Libor, a key interbank lending rate.
RBS argued that keeping these documents public may have an impact on the ongoing investigation in the Libor-scandal.
Mr Tan has claimed that it was a part of his duties to provide inputs to rate setters and that senior management in Singapore, Tokyo and London was aware of that.
The BBC could not access any affidavits and exhibits filed after 6 September 2012 in the lawsuit at the court.