Plan to boost supply chain finance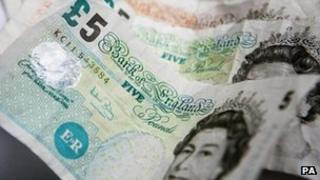 The UK's largest companies are being asked by the government to use their strong credit ratings to help the smaller firms which supply them to gain access to cheap bank lending.
Under the supply chain finance plan, when a large business approves an invoice for payment from one of its suppliers, it tells the relevant bank.
The bank in question then knows the supplier is going to get paid.
The bank can then give an immediate 100% loan, at a lower rate of interest.
Rolls-Royce and Vodafone already have similar schemes in place, and David Cameron wants other large companies to follow suit.
"This government is determined to back all those businesses who aspire to get ahead and take on more people," said the Prime Minister.
"In the current climate, viable businesses can struggle to get the finance they need to grow - this scheme will not only help them secure finance and support cash flow, but will help secure supply chains for some of our biggest companies and protect thousands of jobs.
"It can be a win-win, with large companies and small suppliers both benefiting from this innovative scheme," he said.