Computer-based market trading 'beneficial'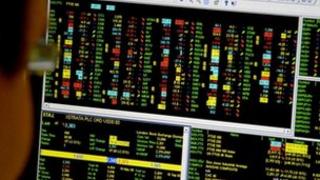 A government study has found no direct evidence computer-based financial trading has led to increased volatility or abuse of the market.
It says algorithmic trading, automated systems for buying and selling securities, can be beneficial.
And high-frequency trading, when the assets are held for as little as a few seconds, may have modestly improved the functioning of markets.
But the report adds it could lead to instability in specific circumstances.
And it calls for action, including more surveillance and research, to reduce that risk.
The government's chief scientific adviser Sir John Beddington, who led the research, said its key message was "mixed".
"Policy makers are justified in being concerned about the possible effects of HFT [ high-frequency trading] on instability in financial markets," he said.
Computer-driven trading has been widely blamed for what was called the "flash crash" in New York in May 2010. Wall Street's Dow Jones index lost and then regained about 600 points within half an hour.