BP confirms 'advanced' talks with Rosneft over TNK-BP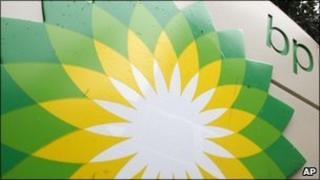 BP has confirmed that it is in "advanced" talks with Rosneft about selling its 50% stake in TNK-BP.
Despite days of speculation, the UK oil major said no agreement on a sale had been reached and that talks continue.
TNK-BP is a joint venture between BP and a group of Russian billionaires. BP's stake is thought to be worth $25bn to $28bn (£16bn to £17bn).
As part of any deal, BP may receive a stake of between 16% and 20% in state-controlled Rosneft.
In its first official comment on the talks, BP said in a stock exchange announcement on Monday: "BP confirms it is in advanced discussions with Rosneft regarding the sale of its 50% interest in TNK-BP. No agreement has yet been reached. A further announcement will be made if and when an agreement is reached."
BBC business editor Robert Peston understands that Russia's president Vladimir Putin will be briefed on the terms of the deal on Monday.
The purchase of BP's TNK-BP stake would make Rosneft the world's biggest publicly-traded oil company.
Although BP's involvement in the Russian joint venture has been lucrative, paying billions of dollars in dividends to the UK company, relations with its partners have often been fraught.
A tie-up with Rosneft would keep BP in Russia so that it can continue to explore and exploit the country's vast energy resources.