Tata Group launches bid for Orient-Express Hotels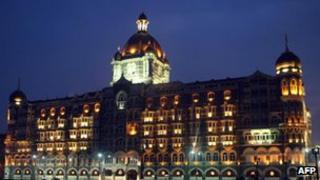 Tata Group-owned Indian Hotels Company (IHC) has launched a takeover bid for luxury chain Orient-Express Hotels, as it looks to expand its global presence.
IHC, India's biggest hotel operator, has offered $12.63 per share for the 93% of the US-listed company that it does not already own.
The price offers a 40% premium over the firm's closing price on Wednesday.
IHC said it launched a bid after Orient-Express indicated it would "not be interested" in an equity investment.
"We believe this offer is in the best interests of Orient-Express Hotels and its shareholders, and deserves careful consideration by your Board of Directors," IHC said in a letter to Orient-Express, a copy of which was filed with the US Securities and Exchange Commission.
"We believe this premium cash offer represents a compelling value proposition for the company shareholders, especially in light of the current fragile state of the global economy and the lack of clarity about the prospects for recovery."
IHC said that if acquired, the new Orient-Express Hotels will continue to remain an independent company.
Indian Hotels Company operates 99 hotels in 56 locations across India and 16 international hotels including the Pierre Hotel in New York.
Meanwhile, Orient-Express operates 46 luxury hotels, as well as restaurants, tourist trains and river cruises in 23 countries.