Microsoft profits fall 22% ahead of Windows 8 launch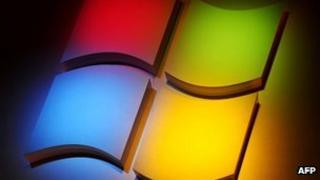 Microsoft has reported a 22% fall in quarterly profits, after deferring some revenue ahead of the upcoming releases of its Windows 8 operating system and its latest version of Office.
Net profit for the three months to September fell to $4.47bn (£2.79bn), from $5.74bn a year earlier, and missed expectations.
Total revenues fell 8% to $16bn.
PC sales fell as consumers either put off new purchases in a tight economy or opted for tablet devices instead.
Microsoft deferred a total of $1.36bn of revenue, which it will regain in the following quarter.
This included $783m in licence fees for PCs pre-loaded with Windows 8, because it cannot recognise the revenue until the units go on sale on 26 October.
It also deferred $384m for PCs that shipped with Windows 7 but are eligible for a $15 upgrade to Windows 8, and $189m for PCs that shipped with the new version of Office or are eligible for an upgrade.
Microsoft shares fell 3% in extended trading.