UK tax gap has widened to £32bn, says HMRC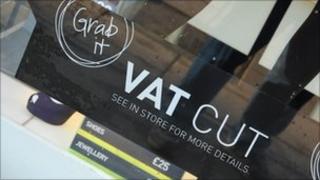 The amount of tax that went uncollected grew slightly in a year to £32bn in 2010-11, HM Revenue and Customs (HMRC) has said.
This was up from a revised figure of £31bn the previous year.
The shortfall was primarily the result of the amount of uncollected VAT, the figures show.
However, in total, the proportion of tax that was uncollected dropped from 7.1% to 6.7% over the same period.
HMRC's estimate of uncollected tax is based on evidence they uncover from cases they pursue, as well as spotting gaps in businesses' books during regular checks.
"These tax gap figures show that the vast majority of people and businesses pay the tax they owe on time," said Treasury minister David Gauke.
"Every pound of tax that is not collected puts a greater burden on honest taxpayers and public services, so the government and HMRC will continue to work together to make it harder for individuals and businesses not to pay the taxes that are due."
In the 2010 Spending Review, the government handed HMRC £917m in funding to tackle the tax gap, with a target to raise an extra £7bn a year by 2014-15.