BP: How close to Rosneft?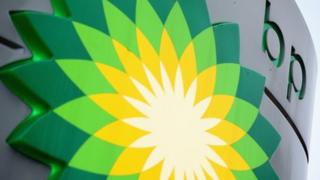 It is pretty certain that BP will today be offered $28bn by Rosneft, the state-controlled Russian energy giant, for its half-share in TNK-BP (as much as anything at all is certain in this extraordinary soap opera).
You might think that being offered a tidy sum for an asset that has caused BP quite a few headaches in recent years is good news. And you would probably be right.
But for BP's board, the deal is not without its dilemmas.
Before we get on to those, I should point out for form's sake that BP's joint-venture partner, AAR - a collective of billionaires - has also been in the bidding contest for BP's stake. But it does not look as though AAR will bid, given that it has signed a memorandum of understanding to sell its holding to Rosneft too.
So it does look as though Rosneft will end up with control of TNK-BP - though whether it will actually buy 100% of this substantial oil producer is moot.
So what is the issue for BP?
It is not about the quantum of the sum being offered. At the current oil price, $28bn is in the right ball park.
The thorny question is about how much of the purchase price to take in Rosneft shares.
A number of BP shareholders just want out of Russia, and would like BP to take the entire consideration in cash.
That is not on offer. So the tension is over whether BP should take a bigger stake, of nearer 20%, or a smaller one, around 10%.
My strong sense is that BP's executives would like a larger stake. They don't want to be out of Russia and its enviable energy resources. And they believe - perhaps naively - they can have a constructive long-term relationship with state-controlled Rosneft, which after the takeover would be the largest oil-producing company in the world.
The counter-argument, held by a number of BP investors, is that BP would be giving spurious respectability to a company, Rosneft, with opaque and questionable governance, and that BP will have no meaningful influence over Rosneft, whether the stake is bigger or smaller. BP could end up looking like a patsy.
There is another factor for BP's board, if they are in a cynical frame of mind. Do they wish to be seen to be loaded to the gunnels with cash, when they are still being sued and pursued for fines and damages by regulators and investors over the Gulf of Mexico Macondo oil spill?
Anyway, BP's board will adjudicate on all this tomorrow and over the weekend. By next week we should know whether BP will become more or less bound into the assets and apparatus of the Russian state.
UPDATE 11:20 BST
My understanding is that Rosneft has submitted its offer for BP's half stake in TNK-BP, and its bid is a bit less than $28bn but more than $25bn.