BP set to get Rosneft offer for TNK-BP stake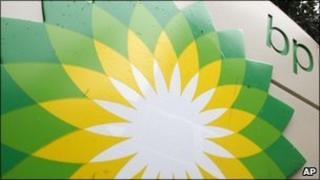 BP is expected to receive an offer from Russian oil giant Rosneft worth $25bn to $28bn (£16bn to £17bn) for its stake in the Russian TNK-BP joint venture.
BBC business editor Robert Peston said an offer was "pretty certain".
BP said in June that it was selling its half stake in TNK-BP following problems in relations with the Russian billionaires who own the rest of it.
The deal to buy BP's stake would make Rosneft the world's largest publicly traded oil company.
The key question in the potential deal is how much cash will be offered and whether BP will end up with a 10% or 20% stake in Rosneft.
On Tuesday, the four Russian billionaires who own the other half of TNK-BP through their firm AAR signed a memorandum of understanding to sell their stake to Rosneft at a later date.
Rosneft has stressed that neither deal has yet been finalised.
"We continue to evaluate a number of opportunities and will update the market as and when appropriate," the company said in a statement.
In July, AAR expressed an interest in increasing its share of the joint venture to 75%.
This gave it "preferred bidder" status and triggered a 90-day period in which no other interested party would be allowed to conclude a deal with BP.
That period ended at midnight on 17 October. Other bidders were then given a deadline of 0900 BST on Thursday to make offers for the business.
BP's board is expected to discuss the offers on Friday and reach a decision over the weekend.
Relations between BP and AAR had been strained for some time, but the problems came to a head last year when AAR was unhappy about BP's attempt to form an exploration alliance with Rosneft. It secured a High Court injunction blocking the plan.
TNK-BP is important to BP financially as it accounts for about 10% of its profits.
Since 2003, BP has invested $8bn into TNK-BP and has received about $19bn in dividends.
TNK-BP produces about two million barrels of oil and gas per day. BP produces about 2.3 million barrels, excluding TNK-BP.