Britain's recession: Harsh but fair?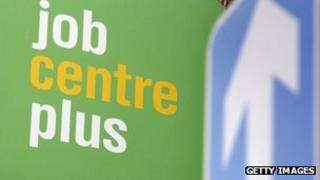 Britain's latest labour market statistics have again provided happy news - in an environment that would otherwise be rather grim.
Economists have spent a lot of time pondering the jobs puzzle. So have I (sigh). But one consequence of the surprising strength of employment is both welcome and hard to dispute. It may have been an unusually difficult period for our economy but it has also been a surprisingly equitable one.
You might think that sounds mad. How can it be fair that so many people have had their incomes squeezed in real terms - and often nominal terms as well? Or that so many people - young people especially - have been left out of work?
But I didn't say it was less painful than past recessions. In fact, by some measures this has been the worst four-year period for the economy since at least the 1920s. Real household incomes may not be much higher in 2015 than they were in 2001 - that would be unprecedented.
There has been no shortage of economic pain since 2007. What is striking is that the pain has been much more evenly distributed than when we have lurched from boom to bust in the past. For that we can thank the curious strength of UK employment - and the weakness of UK earnings. Put simply: pay packets have been squeezed instead of jobs.
The Institute for Fiscal Studies pulled together the key figures in a report published in the summer.
There's been so much talk of city fat cats and the soaring incomes of the top 1%, you might be surprised to hear that the latest figures show the largest one-year fall in income inequality in nearly 50 years.
The most widely used measure of income inequality - the Gini coefficient - fell from 0.36 to 0.34 in 2010-11. (The coefficient ranges from 0 to 1. Roughly speaking, a coefficient of zero would mean everyone was getting the same income. A coefficient of one would mean everything was going to one person.)
That fall to 0.34 may not sound like much, but it takes the level of inequality back to where it was in the late 1990s - and it occurred in a year in which average household incomes went back to where they had been in 2004-05.
Average incomes have fallen in large part because earnings across the economy have fallen. No surprise there: that's what usually happens in a recession. What is not so usual is that the fall in earnings has mainly come through everyone in work being paid less - not from a relatively small fraction losing their jobs.
Incomes in 2010-11 fell in every part of the income distribution - and inequality fell across the board as well. Whether it's the gap between the top tenth and the bottom tenth, or between the middle and the bottom - they all got smaller in 2010-11.
Of course, there have been job losses. There are now around 55,000 more people unemployed than there were in May 2010.
But if the economy had behaved as it did in the early 1980s or 1990s, there could easily be a million more people out of work today. And employment would certainly not be 750,000 higher than it was at the start of the parliament. In fact, we might well not have seen any rise in employment at all.
It's worth mentioning that the fall in inequality also owes something to the government's decision to continue uprating benefits in line with consumer prices - at a time when inflation was well ahead of target, and most working people's incomes have been failing to keep up. Famously, that led to a 5.2% increase in the level of most benefits this April, at a time when average earnings have been rising by around 2%.
The fall in inequality may well be a short-term phenomenon. Earnings at the very top were affected by the introduction of the 50p rate, because a lot of people had tried to shift income into the previous year to avoid paying the higher rate.
As the IFS also point out, there are welfare cuts now under way worth £18bn a year by 2014-15 which cut incomes relatively more toward the lower end of the income scale. And after this year's large increase in benefits, George Osborne might push for a below-inflation increase in benefits in 2013.
People will continue to debate the fairness of these and other government efforts to cut borrowing. They will also continue to debate what a "fair" distribution of economic pain might be. There will, rightly, also be discussion of the long-term implications of employing 750,000 more people to make the same amount of national output.
What we can say for sure is that the past few years have been different. Instead of the costs of recession being concentrated among the people unlucky enough to lose their jobs, the pain has been shared by nearly every household in the land. That sounds like a good thing. Even if there is, unfortunately, more than enough pain to go around.