RBS withdraws from APS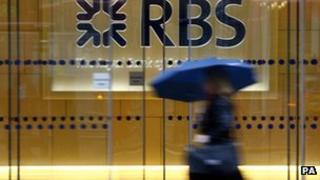 Royal Bank of Scotland has moved a step nearer financial rehabilitation and eventual privatisation by withdrawing from the Asset Protection Scheme, an insurance scheme created by the government in 2009 by which losses on RBS's worst loans and investments would have been taken by taxpayers.
In practice, RBS has been able to sell or offload the £280bn of loans and investments put into the scheme without having to transfer any losses to taxpayers. And it has paid £2.5bn for the protection.
But this does not mean the scheme represented bad value for RBS and its owners. Without it, RBS might have felt under pressure to clean itself up faster, which meant it might well have sold its bad loans far cheaper - and actually incurred even bigger losses than it has suffered in recent years.
By withdrawing from the scheme, with the agreement of the Financial Services Authority and the Treasury, RBS will be saving itself £500m a year in fees.
For the Treasury, the end of the APS can be seen as symbolising almost the end of one important form of support for banks that was put in place after the crisis of 2007-8: in March 2010, the Treasury had provided £486bn of insurance, loans and guarantees to the UK's banks (and at the peak in 2009, all financial support by British taxpayers for the banks was £1.2 trillion); as of today, that has fallen to £31bn.
However, if the UK's banks are no longer wholly dependent on taxpayer support to prevent them going bust, they are receiving significant financial help from the Bank of England - in the form of the Funding for Lending Scheme and the Extended Collateral Term Repo.
The purpose of the Bank of England's newer support is less to keep the banks alive, and more to provide them with funds so that they can provide the credit badly needed by businesses and households, and reinforce the UK's sporadic and anaemic economic recovery.