Travis Perkins confirms weaker sales during Olympics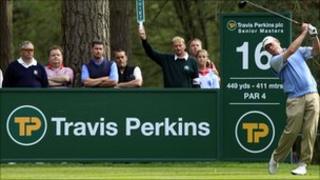 Building supplies group Travis Perkins has confirmed that its sales fell over the summer.
The Wickes owner said that sales, excluding the effect of bank holidays and changes in floorspace, fell 3.5% in the three months to 30 September.
It blamed the downturn on disruption from the Olympics and bad weather, and said sales recovered during September.
Separately, the firm's finance head, long-serving Paul Hampden Smith, said he would step down in September 2013.
Mr Hampden, who has worked at the firm for 22 years, 17 of them as finance director, has said he wants to "develop a portfolio career".
The sales figures were dragged down by weak demand for plumbing and heating equipment.
"Trading improved in September after the uneven and fragile trading conditions experienced so far this year, and our continuing tight management of costs and efficiency gains from self-help projects, mean we remain on target to meet market expectations," said chief executive Geoff Cooper.