Softbank shares plunge on news of Sprint Nextel talks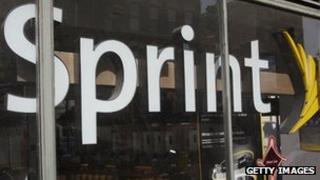 Shares in the Japanese mobile phone company Softbank fell 16.9% in Tokyo after confirmation that it is in takeover talks with Sprint Nextel.
The potential deal to buy the number three US carrier would make Softbank one of the world's three biggest mobile phone operators.
Sprint shares closed 14.3% higher in the US.
There are reports that Softbank could also be considering a bid for US mobile operator MetroPCS Communications.
The two acquisitions would cost Softbank more than 2tn yen ($25bn; £16bn), according to the Nikkei business daily.
It is reported that Softbank is trying to buy as much as 70% of Sprint.
"Although there can be no assurances that these discussions will result in any transaction or on what terms any transaction may occur, such a transaction could involve a change of control of Sprint," the US operator said in a statement.
The combined deals would be the biggest overseas acquisition by a Japanese company, but Japanese investors were not enthusiastic.
"Investors were discouraged by the possibility that the company could be saddled with a heavy financial burden," said Kenji Shiomura, strategist at Daiwa Securities.
"Putting aside the point of whether the deal could be successful in the long run, the market is cautious."