Pensions deficit cut in September, says PPF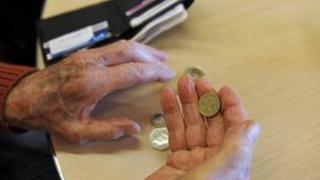 The collective deficit of the UK's private sector, final-salary, pension schemes improved during September.
The Pension Protection Fund (PPF) said that the deficit of the 6,432 schemes fell from £280bn at the end of August to £229bn a month later.
A slight pick-up in the performance of shares helped to improve the situation for schemes.
However, the deficit remained larger than a year earlier, when it stood at £205bn.
This was the result of a rise in the estimated costs of providing pensions.
Some 5,248 schemes were in deficit at the end of September while 1,184 were in surplus.