BP sells Texas City refinery and US assets for $2.5bn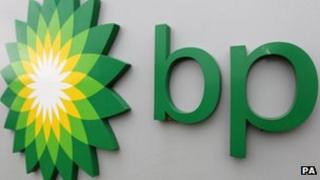 BP has agreed a deal to sell a number of US assets, including its Texas City refinery, to Marathon Petroleum for $2.5bn (£1.6bn).
The deal includes $600m in cash, $1.2bn for the plant's inventories, and a further $700m depending on future output and margins.
The sale comes as the UK oil giant continues to raise cash to pay for the 2010 Deepwater Horizon oil spill.
BP said it had raised $35bn of a target of $38bn by the end of next year.
Together with the refinery, Marathon is buying a number of natural gas pipelines and four marketing terminals in the south-east of the country. The deal is subject to regulatory approval.
Last month, the company announced the sale of assets in the Gulf of Mexico for $5.6bn to US company Plains Exploration and Production.
US interests
"Today's announcement is the second major milestone in the strategic refocusing of our US fuels business," said Iain Conn, head of BP's global refining and marketing business.
"Together with the sale of our Carson, California refinery, announced in August, the Texas City divestment will allow us to focus BP's US fuel investments on our three northern refineries."
BP's asset sales are designed to raise funds to pay for the Deepwater spill, which followed an explosion that killed 11 workers.
The disaster also led to the release about 4.9 million barrels of crude oil into the Gulf of Mexico.
While BP's total liabilities are still not yet known, they could total more $21bn.