Gazprom sued for $2bn by Lithuania over high gas prices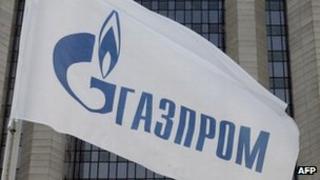 Lithuania has said it will sue Gazprom for 5bn lita ($1.9bn, £1.2bn), alleging that the Russian giant overcharged it for gas.
"We... tried to convince them to adjust prices prior to any arbitral actions, however, to no avail," Prime Minister Andrius Kubilius said.
It is following German and Polish firms who "achieved consensus" with Gazprom to retroactively cut prices.
Gazprom is also being investigated by the European Commission.
The Commission said it was concerned state-controlled Gazprom "may be abusing its dominant position", which prompted Russian President Vladimir Putin to sign a decree forbidding state-controlled firms from giving information to foreign authorities without permission from Moscow.
State firms will also need permission to change the pricing of any contracts with overseas entities, Russia said.
'Crucial importance'
Lithuania is taking its case to the Stockholm Arbitration Tribunal, where the German and Polish cases were heard.
"The fact that the European Commission started an official inquiry into the Gazprom's suspected unfair price policy in Central and Eastern Europe is of crucial importance," Mr Kubilius said.
It relates to the price of a gas formula set when Gazprom undertook to supply natural gas to Lithuania in 2004.
"As a result of changes in the gas price formula, made violating [the] terms of the agreement, the price of the gas supplied by Gazprom soared in the period between 2004 and 2012," the Lithuania government said.
The Commission's investigation will involve Gazprom's activities in Bulgaria, the Czech Republic, Estonia, Hungary, Latvia, Lithuania, Poland and Slovakia.
Depending on the results of the probe, it may be extended to other countries, the Commission said.
Russia provides 25% of Europe's gas imports, and many countries rely almost entirely on the country for their imported gas. Many of these are locked into long-term supply contracts with Gazprom and have argued in the past that they pay too much for their gas.
Energy policy has been a source of tension between Moscow and the EU for some time.
Gazprom holds a monopoly on exporting gas from Russia.