Tax return deadline warning from HMRC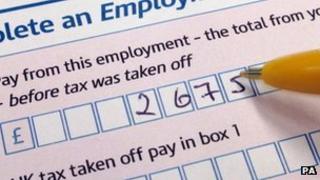 Taxpayers who have missed tax returns from years past must admit to their absence on Tuesday or face larger fines, the UK tax authority has warned.
After 2 October, HM Revenue and Customs (HMRC) will use its legal powers to pursue those who have failed to submit self-assessment forms and have tax payments outstanding.
Letters have been sent to those who have gaps in their returns records.
The Tax Return Initiative is aimed primarily at higher-rate taxpayers.
Fines will be reduced if taxpayers come forward with details by the end of Tuesday.
Anyone who does so is likely to have to pay the tax and any interest owed, as well as a fine set at the equivalent of 10% or 20% of the tax owed. In some circumstances, HMRC said it would allow people to spread these payments.
But criminal inquiries could come after the deadline, HMRC warned, and fines could increase to 100% of the tax due.
The campaign primarily targets those who have failed to return a tax return for 2009-10 or earlier, and who pay at the 40% tax rate. More than 7,000 received warning letters. The campaign is open to those who pay basic rate tax.
Those who can explain that they had good reasons for the gaps in their self-assessment record would not face fines, the tax authority said.
"This campaign is part of the wider activity in HMRC aimed at tackling failures to submit completed returns," said a HMRC spokesman.