Boeing secures $6bn order from Brazil's Gol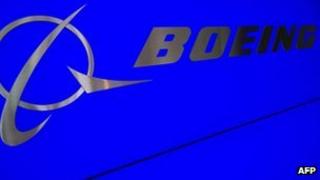 Boeing has secured its largest order from a South American airline, in a deal worth up to $6bn (£3.7bn).
Brazilian low-cost carrier Gol is to buy 60 of Boeing's forthcoming narrow body 737 Max aircraft, with the first due to be delivered to it in 2018.
Gol said the new planes were 13% more fuel-efficient than its current fleet and would help to cut its costs.
The airline is currently reducing its workforce by 2,500 jobs, or 12%, as it seeks to return to profitability.
Despite a big rise in overall passenger numbers in Brazil in recent years, as the country's economy has grown strongly, Gol has struggled to compete against larger rival Tam in the face of high fuel prices.
Gol's chief executive Paulo Kakinoff said: "The decision to order Boeing 737 Max is in line with our commitment to maintaining a modern and safe fleet that will allow us to sustain our competitive advantage in the long term.
"The new airplanes will have one of the best cost-benefit ratios in the market due to its unique operational economy, so it is fully compatible with our low-cost model."
Gol currently flies to 63 destinations in Brazil, and 12 in other South American or Caribbean countries.