Lessons learned: Japan's recovery in the spotlight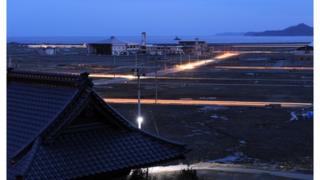 From the defeated nation of World War II to an economic power: it was a great leap forward that Japan showed off to the world when it last hosted the annual meetings of the International Monetary Fund and the World Bank in 1964.
It was a significant year for the country. It also hosted the summer Olympics and joined what is known as the developed economies' club - the Organisation for Economic Co-operation and Development (OECD).
Four years later in 1968, Japan overtook Germany as the then second-largest economy in the world.
Today, as it hosts another round of annual meetings, the picture is much different. It has lost the number two spot in the global economy rank to China.
News stories about Japan's economy have been dismal with issues such as years of stagnation, falling prices and ballooning deficits.
Other developed economies, such as the US and Europe which have their share of similar problems, talk about learning from Japan's mistakes.
The mood of the country, which global leaders and central bankers visit this week, might be very different to that of 1964.
But Japan again has something that it wants to showcase to the world: its recovery from the country's worst natural disaster in living memory.
It has been just more than a year-and-a-half since the magnitude 9 earthquake hit the north-east of Japan.
The nuclear accident at the Fukushima power plant - triggered by a huge tsunami - dominated news headlines last year.
The world's attention has now moved on and much of the country seems to have returned to its original state.
Government spending on reconstruction of the affected areas has so far helped boost economic activity and the country's growth figures.
But are businesses in the North East getting back on their feet?
Car parts maker
The disasters revealed how much the global manufacturing industry relied on small factories in Japan's North East and how interdependent the whole supply chain was.
Renesas Electronics was a little-known Japanese chipmaker until its factory in Ibaraki prefecture was severely damaged by the earthquake and the lack of its products almost brought the global car industry to a halt in March last year.
Its chips were so crucial, tens of thousands of Toyota and other carmakers employees were sent to help.
Now 19 months on, the firm is still losing money and thousands of jobs are being axed.
There are reports that a state-backed fund and a group of companies may invest 200 billion yen (£1.6bn; $2.6bn) to support the chipmaker.
Iwaki Diecast, which manufactures cast-metal parts, is another firm affected by the earthquake. Their products are also critical for carmakers like Toyota, Honda and BMW.
It was already fully operational when the BBC visited its factory in July last year but other components of the supply chain were still missing so they were only receiving 60% to 70% of new orders.
"Our sales are now back to the pre-earthquake level," said the firm's managing director, Hiroto Yokoyama.
But there are other challenges. Despite all the issues that Japan's economy has been facing, investors still see the Japanese currency as a haven, pushing up the value of the yen which hurts the performance of exporting firms.
"Some of our clients have been moving their production overseas due to the strong yen and I fear we'll receive less business from them."
Another issue is the ongoing territorial dispute with China. Japan's decision to nationalise the islands in the East China Sea has angered its neighbour, prompting violent protests last month.
"We've already seen a fall in orders for some of our products due to the Senkaku issue with China," he added referring to the islands which are known in China as Diaoyu.
Farmer
Businesses in Fukushima were less affected physically by the disasters. But even today, they continue to suffer from concerns and rumours of radioactive contamination due to the accident at the nuclear facilities in the prefecture.
Koshi Fujita grows rice and carrots in the city of Koriyama and when the BBC met him earlier this year he had said his sales were down sharply.
That was despite repeated tests of his products in which no radioactive caesium was detected.
"It is much easier now to test our products thanks to the authorities," he said.
"There has been more research which showed that contamination wasn't as bad as it was originally feared too."
But that is not to say that it is back to business as usual.
"It's not easy to win back customers' trust and there are people who will continue to refuse to eat produce from here," he told the BBC.
Since the nuclear accident, Fukushima became a well-known name even outside Japan.
"But even within Fukushima, there are many different situations," said Mr Fujita.
"There are farmers who cannot even crop due to contamination in some parts of the prefecture, while the radiation level in areas such as Aizu is said to be even lower than in Tokyo."
"It takes a long time to get people outside Fukushima to understand that," he added.
Sake maker
The city of Kesennuma in Miyagi Prefecture was one of the hardest hit by the tsunami.
Kaichiro Saito's family has been making Japanese sake there for more than 100 years, but he lost his historic shop to the huge waves last year.
But thanks to his forebears, his factory on a hill was untouched and Mr Saito got back to business much quicker than others.
He managed to produce sake within a month of the disaster, and the first batch was sold out immediately, partly because of huge support that he received from other parts of Japan.
"I wonder if the support will continue after the one-year mark," he told the BBC earlier this year.
Today, Mr Saito says demand has fallen slightly but his business is doing OK.
"But we haven't been able to rebuild the city yet and for many local businesses, things are still as bad as how they were six months ago.
"I wish the government could remove some of the red tape when these businesses and families apply to rebuild their buildings," he added.
Just over 100km (60 miles)from Kesennuma in the city of Sendai, where the Japanese government and the World Bank are co-hosting a separate dialogue which focuses on disaster management this week.
Compared to the initial devastation that struck Japan its recovery has been speedy, which the world leaders will witness this week.
But it has been 19 months of one problem after another with the most recent headache being the souring relations with its largest trading partner China.
And as reconstruction activities slow down, the true test for Japan's economy lies ahead.