BAE Systems-EADS: The rationale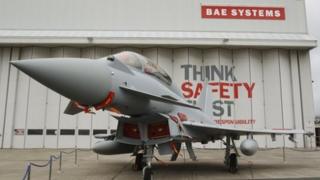 The planned tie-up between BAE Systems and EADS, designed to create a defence and aerospace giant to rival Boeing of the US, has been called off.
The deal was supposed to marry BAE's expertise in military and defence with EADS' aerospace juggernaut, Airbus, and was not simply aimed at cutting costs and employee numbers, according to the two companies' bosses.
It would also have marked the final consummation of a union of the French, German and British defence industries that was originally mooted way back in the 1990s.
But ever since being leaked to the press on 12 September, various obstacles have been thrown in the planned merger's path.
The French and German governments have weighed in, the UK parliament has announced a review, an EADS shareholder has called foul, and Downing Street has threatened to veto.
Germany has been widely blamed for the deal's death. However, the decision to call off talks does not preclude resurrecting them in a few months' time.
Here is a guide to the two companies, what they do, and why they are beholden to so much politics:
*12 months to June 2012, US GAAP pre-tax