Direct Line share issue price unveiled by RBS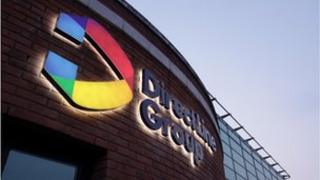 Insurance company Direct Line will be valued at between £2.4bn and £2.9bn when it is floated on the London Stock Exchange, parent group Royal Bank of Scotland (RBS) has said.
RBS is having to dispose of Direct Line as a European Commission condition for it receiving £45bn in financial support from the UK government following the 2008 financial crisis.
Shares in Direct Line will be priced between 160p and 195p each.
RBS is initially selling a 33% stake.
Direct Line was started 25 years ago.
As well as that brand, it owns the Churchill, Green Flag and Privilege insurance brands and has more than four million motor insurance customers and a similar number of home insurance policies.
Earlier this month, Direct Line, which employs 15,000 staff, said it would cut 900 jobs to save costs.
It was one of a series of cost-saving moves by the company, which is planning to make savings of £100m a year.
RBS, which is majority-owned by the UK government, must sell off a majority stake in Direct Line by the end of 2013.
Direct Line says it has been run on a "substantially standalone basis" since the summer.