Sony and Olympus form alliance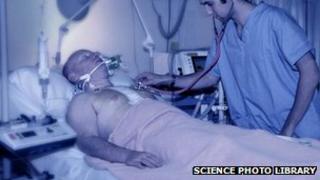 Sony has agreed to invest 50bn yen ($640m; £397m) in the embattled camera firm Olympus.
The Japanese technology giant will take an 11.5% stake in Olympus in return for the investment.
Olympus is still reeling from an accounting scandal where it covered up $1.7bn in losses.
The two firms will also set up a company together later this year, which will be 51%-owned by Sony, to work on developing new businesses.
As well as cameras, Olympus also makes medical equipment and the new company will focus on "developing a variety of new medical devices that would not be possible by Olympus alone", such as endoscopes used in keyhole surgery.
Sony sees the deal as part of its turnaround strategy. It has reported losses for four straight years.
"As part of our strategic initiatives announced in April 2012, at Sony we are aggressively pursuing the growth of our medical business, with the aim of developing it into a key pillar of our overall business portfolio," said Sony's chief executive Kazuo Hirai.
The deal comes after former Olympus chairman Tsuyoshi Kikukawa pleaded guilty to charges of falsifying accounts, covering up losses of $1.7bn.
The scandal was revealed when Michael Woodford, the British former chief executive, was dismissed from his post after he challenged Mr Kikukawa and the board over suspiciously large payments related to acquisitions.
An investigation was launched that revealed a cover-up of losses.