Homeserve says complaint levels have fallen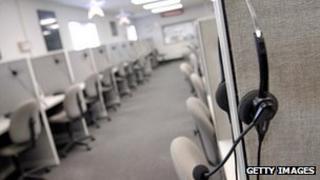 Homeserve, the company that sells emergency repair services for householders, has said that its customer complaint levels have fallen.
Although it did not give any figures, the firm said the number of complaints had dropped after it made changes required by the Financial Services Authority (FSA).
The FSA is continuing to investigate alleged mis-selling at the company.
Homeserve suspended call centre workers in October last year over the issue.
In a trading update, the company said: "We are continuing to implement our business improvement initiatives relating to governance and controls, sales and marketing, and customer service, all of which are consistent with the feedback received from our supervisory team at the FSA."
Homeserve is now continuing to shrink its UK business, saying it wants to focus on a smaller number of higher value customers to be retained over a longer period, rather than a high volume of short-term clients attracted by low prices.
The FSA investigation began in May, and if it finds against Homeserve, it could result in the company being fined, or having to pay compensation to customers.