Libor rate body would accept loss of role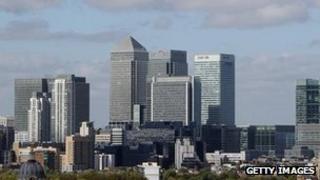 The organisation that sets the Libor inter-bank rate has said it could give up that responsibility, if required.
The head of the UK's regulator, Martin Wheatley, is to publish a report into how to reform Libor later this week.
The British Bankers' Association said: "If Mr Wheatley's recommendations include a change of responsibility for Libor, the BBA will support that."
Barclays was fined for attempting to rig Libor over several years, and other banks are also under investigation.
The BBA is in charge of collating the data used to set Libor - a key bank lending rate which became discredited after revelations of manipulation by banks.
The report by Mr Wheatley, the managing director of the Financial Services Authority (FSA), is expected on Friday.
He has already said that the current system is no longer a "viable option" and has proposed pegging the rate to actual market data, rather than subjective submissions from banks, and introducing formal regulation.
The BBA would not comment on reports that leading banks voted at a meeting earlier this month to give up control of Libor.
Benchmark global rate
Libor is calculated from banks' estimates of how much it costs them to borrow from other banks. It is calculated daily in London for the US dollar and other currencies.
The rate is a global benchmark rate used to help set a range of financial instruments, such as business loans, mortgages and student loans.
It is also a measure of the financial health of banks - if one bank is charging another more to borrow, then it suggests the other bank is considered more risky.
Barclays was fined partly due to toning down its Libor submissions in 2007 and 2008 to avoid giving the impression it was in financial stress and having to pay higher rates than its rivals to borrow funds.
Mr Wheatley's review was set up after after Barclays admitted putting in inaccurate submissions, resulting in a record £290m fine in June from US and UK regulators.
The system is currently overseen by the BBA but not formally regulated by the FSA or Bank of England.
UK banks have already put forward proposals to reform the sector after the industry's reputation was further battered by a summer of scandal, including over Libor, the mis-selling of payment protection insurance, and the mis-selling of specialist insurance - called interest rate swaps - to small businesses.
The BBA is the leading trade body for the bank sector. Its new chief executive, Anthony Browne, has pledged to restore trust in UK banking.
"It (banking) is in a pretty low place. Hopefully it can't get lower," he said.
Before taking up his BBA role, Mr Browne was head of government relations for investment bank Morgan Stanley's Europe, Middle East and Africa division.
He also worked as a policy adviser for London Mayor Boris Johnson, and is on the board of The CityUK, the promotional body for UK financial services.