German business climate declines for fifth month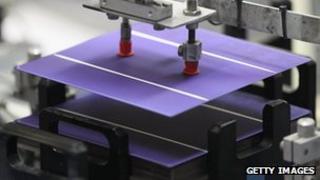 Germany's business climate deteriorated for the fifth consecutive month in September, according to the influential Ifo Institute.
Its monthly index based on a survey of 7,000 companies, fell to 101.4 last month, from 102.3 in August.
It was the index's lowest reading since February 2010.
Analysts said the fall suggested that German businesses were not entirely convinced by the European Central Bank's bond-buying plans.
"Today's Ifo index shows that German companies remain sceptical about the economic impact of Mario Draghi's magic," said Carsten Brzeski, economist at ING Bank.
The overall index was dragged down by a sharp fall in sentiment among manufacturers, which trumped a slightly more optimistic outlook from retailers and wholesalers.