Charities 'rely on the over 60s' for donations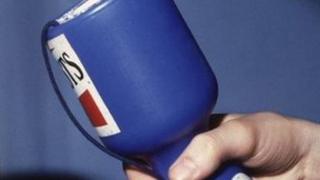 Charities are increasingly relying on the older generation for donations as young people's generosity wanes, a report suggests.
The research for the Charities Aid Foundation (CAF) suggested that the gap between donations by over 60s and under 30s had widened in the past 30 years.
More than a half of donations were now from the older generation, up from about a third 30 years ago.
The CAF called for changes to ensure young people thought more about giving.
Young people should be encouraged to take work experience and volunteer for charities, including becoming trustees, said the foundation.
The report suggested that, in 1980, some 23% of people aged under 30 said they had given to charity in the previous fortnight. This compared with 16% now. In contrast, there was a slight rise in the proportion of over 60s making donations, over the same period.
"The generosity of Britain's older generation continues to be remarkable - and many charities today depend heavily on their support," said John Low, chief executive of the CAF, which promotes charitable giving.
"We fear that charities will face a damaging donation deficit when people of the older generations pass away. That would severely hit the funding of charities, and their ability to deliver vital services on which so many people rely."
Figures released last year showed that more people were giving to charity in the UK but the average amount being donated fell.
An extra 1.1 million people made donations in the year to April 2011 but the median average monthly donation - which excludes the effect of the most wealthy philanthropists - fell from £12 to £11.
Tom Latchford, of charity-focused online marketing group, Raising IT, said: "The problem is that charities are struggling to relate to the young people of today and are failing to approach them through the correct channels.
"They are found on social media sites and in no end of digital environments.
"People are not less human today than they were 30 or 40 years ago. They are just not being exposed to charities in a way that is relevant to them."