BP and Russian Rosneft close to TNK-BP stake sale deal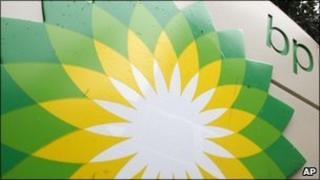 BP, the British oil giant, is reportedly close to selling its 50% stake in Russian joint venture TNK-BP to Rosneft, the state-owned oil company.
Under the terms of the deal, BP would take a 12.5% stake in Rosneft worth about $10bn (£6.2bn) plus $15bn in cash, said Russian newpaper Kommersant.
BP and Rosneft are keen to explore the Russian Arctic for oil together.
On Tuesday, Russian President Vladmir Putin held talks with both firms.
But a BP spokesman told the BBC: "Talks with all interested parties are continuing. No formal offers have been received, so any figures being bandied about are pure speculation at this stage."
According to other reports, Rosneft has been sounding out US banks for loans to finance the deal.
Strained relations
TNK-BP is jointly owned by Alfa Access Renova (AAR) and BP, after a deal struck in 2003.
On 1 June, BP said it was putting its half of the TNK-BP business up for sale after relations with its fellow shareholder became strained.
Then in July, AAR expressed an interest in increasing its share of the joint venture to 75%, valuing the extra 25% at about $10bn.
This gave it "preferred bidder" status and triggered a 90-day period in which no other interested party would be allowed to conclude a deal with BP.
This period ends mid-October.
Last year, AAR, which is owned by four Russian-born billionaires led by tycoon Mikhail Fridman, was unhappy with BP's attempt to form an exploration alliance with Rosneft and secured a High Court injunction blocking the plan.
TNK-BP is important to BP financially as it accounts for almost a third of the London-based oil firm's total crude production and about 10% of its net income.
Rosneft directors had a board meeting on 17 September at which they agreed to call an "extraordinary meeting" of shareholders, to be held on 30 November in Khabarovsk, Russia.
Item five on the agenda will be "approval of related party transactions" - a possible reference to the TNK-BP deal.