Reebok India: Former boss Subhinder Singh Prem arrested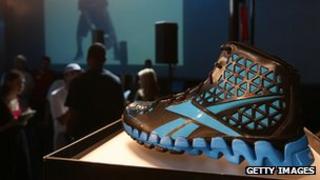 Former managing director of sportswear business Reebok India, Subhinder Singh Prem, and ex-chief operating officer Vishnu Bhagat have been arrested in connection with a fraud case.
They have been alleged to have indulged in fictitious sales and fudging of company accounts.
Reebok has claimed that such activities had resulted in a loss of almost 8.7bn rupees ($160m; £100m) for the firm.
The two former executives, who left the firm in March, have denied the charges.
Three other people have also been arrested in connection with the case.
"We will seek police remand. All these accomplices were not co-operating with the police," Gurgaon Police Commissioner KK Sandhu was quoted as saying by the Economic Times in India.
The case come to light after Adidas, the parent company of Reebok, warned investors early this year that "commercial irregularities" at its Reebok unit in India could dent the firm's profits.