Bonuses: UK workers received a total of £37bn, ONS says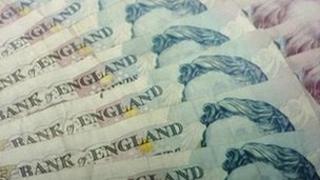 The amount paid in bonuses to UK employees in the year to end-March rose 3% to £37bn - about £1,400 per worker - according to official figures.
Staff in the finance and insurance sector received £13bn of the total, 9% down on the previous year, the Office for National Statistics (ONS) said.
However, the finance sector received 36% of all bonuses, even though just 4% of all employees work in the industry.
It amounted to £12,000 per employee working in finance and insurance.
The ONS said the industry with the second highest average bonus was the mining, quarrying and oil industries, with bonuses per employee worth £6,900 each.
This was an increase of 9% on the 2010-11 financial year.
In 2011-12, the average private sector worker received £1,700 in bonuses, more than five times the average public sector worker's bonus of £300.
But this public sector figure includes payments at the temporarily nationalised banks, such as RBS.
Excluding financial services, the average public sector bonus was £100.