Bankers among the least trusted, says Which?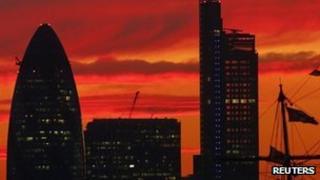 Mis-selling scandals and the financial crisis means bankers are now less trusted than estate agents, according to consumer group Which?.
But the group's survey suggested that bankers remained more trusted than journalists and politicians.
Which? said that recent banking scandals meant there was an urgent need for a "fundamental change" in banking culture and practice.
An industry body said that there was a commitment for change among banks.
Which? conducted a survey of 2,060 people, asking how much they trusted various professions. Nurses, doctors and teachers were the most trusted, with bankers, journalists and politicians in the bottom three.
The consumer group said that bankers should comply with a code of conduct or be struck off. They should also be punished for mis-selling, with bonuses clawed back.
"Consumer service should come before sales. Standards and ethics must improve, and bankers must be held to account," said Richard Lloyd, Which? executive director.
Anthony Browne, chief executive of the British Bankers' Association, which represents the major UK banks, said: "Banks are fully aware that they need to restore customers' trust and that this can only be done by proving that they are on the customers' side.
"There is a genuine commitment from the top of the banks to restore the reputation not just of the industry, but of London as the world's leading financial centre."